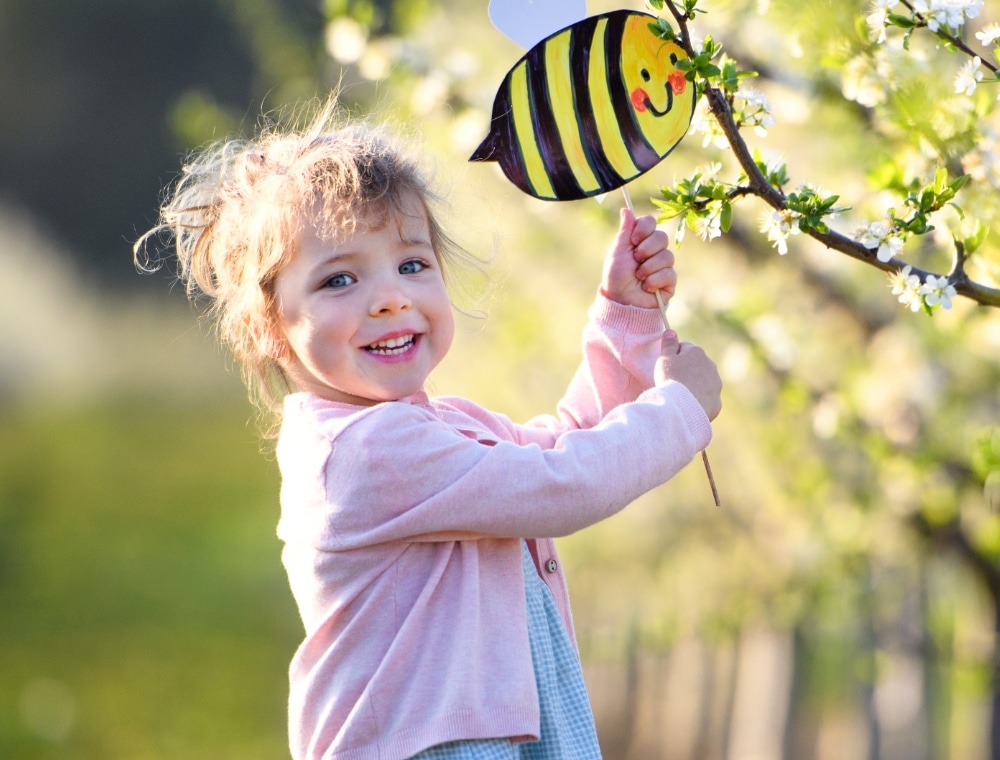 As They Develop Lasting Friendships As Well As Independence
Preschool | 3 - 4 Years | Serving Frederick, MD
Outdoor learning sparks curiosity, exploration, & holistic development
Outdoor learning provides numerous benefits for preschool children. It offers a stimulating environment where they can explore and engage with nature, promoting their physical development. It also enhances their cognitive skills through hands-on experiences, fosters social interactions and emotional well-being, and encourages a love for the natural world. Overall, outdoor learning promotes holistic growth in preschool children.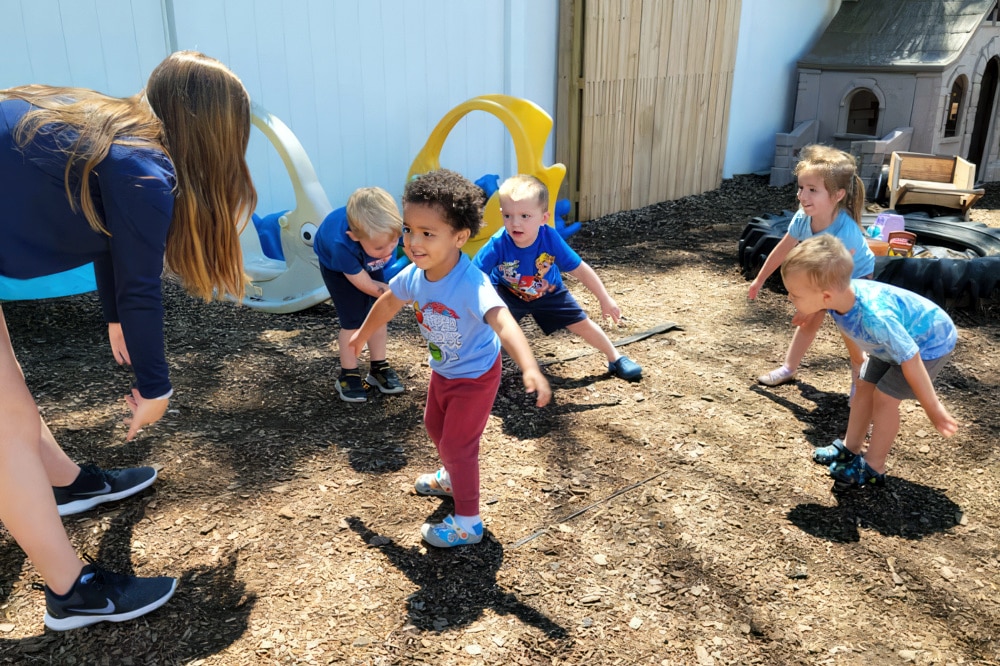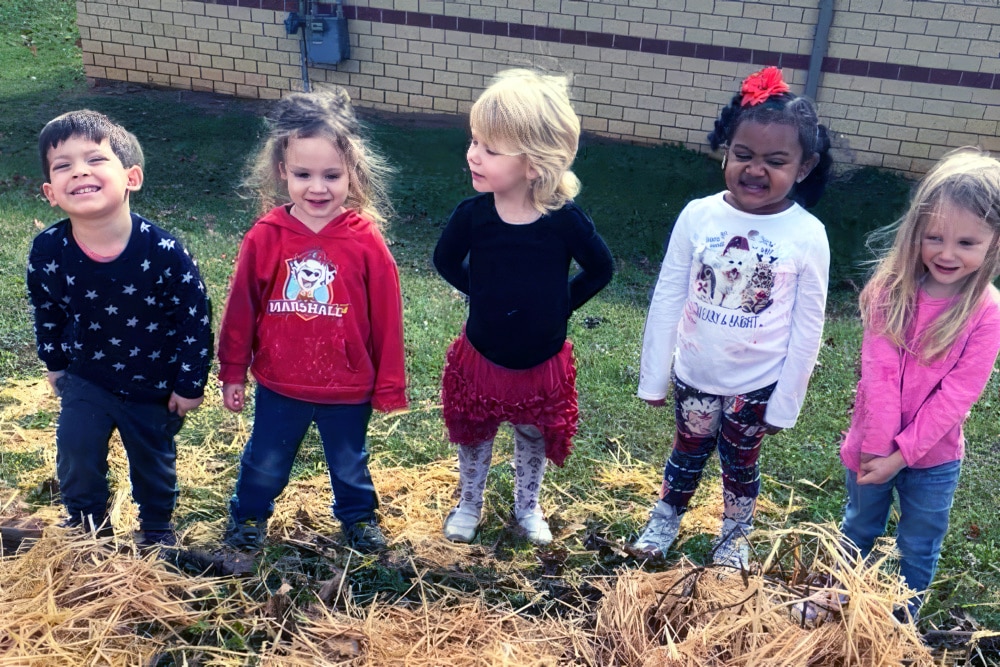 Building A Connection With Nature, Not Screens
Your child will appreciate the beauty of the natural world around them as they discover birds, flowers, and critters on a nature walk in our pedestrian-friendly neighborhood. A nature-based early education benefits physical health and mood, as well as cognitive development.
"The Book Mobile"—Your Child's Library That Boosts Reading Skills
Your little one's eyes light up with excitement when they see "The Book Mobile" arrive in their classroom every 2-3 weeks. As a mobile library, it gets your child eager to dive into new stories and nurture the reading skills they need to thrive in their next steps.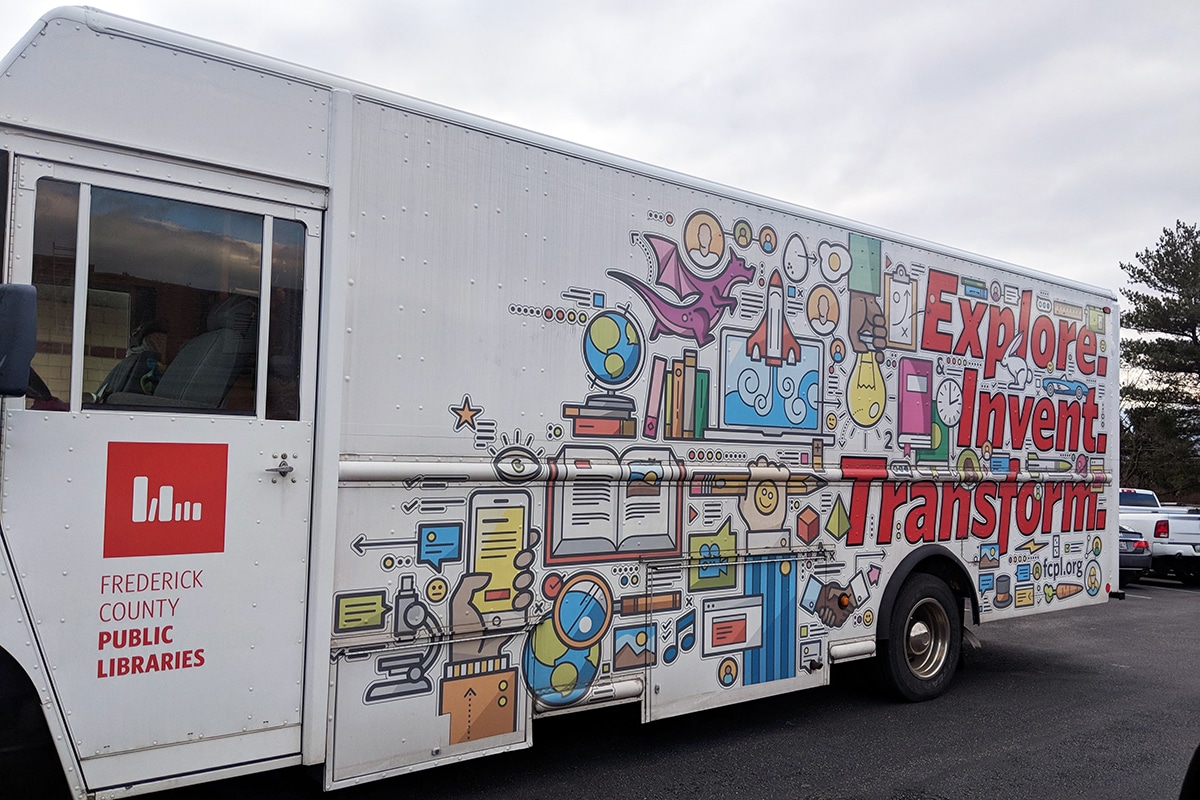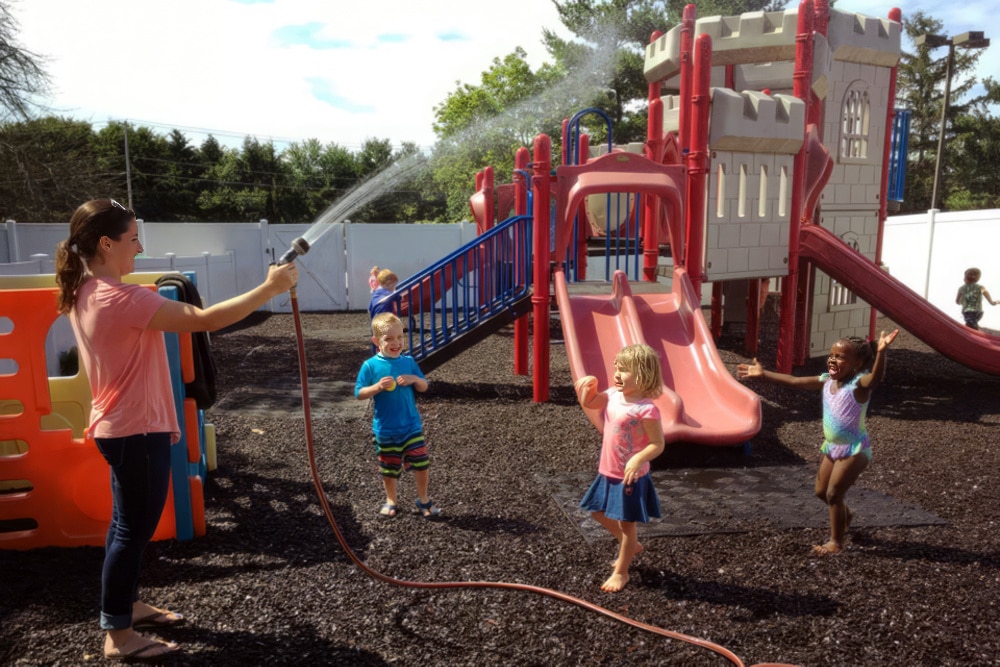 Obstacles & Playspaces Keep Your Child Moving
Your child's motor skills get a real workout thanks to obstacles, inclines, bounce houses, balls, and more on our indoor playground. They'll climb, jump, and wiggle their way through problem-solving and rigorous yet gentle physical challenges, keeping them healthy and energized.
Our Curriculum For Social-Emotional Skills
Learning how to handle emotions is a significant milestone in your preschooler's development. Our patient teachers work through any frustration with them, taking the opportunity to talk about feelings, identify them, and show your child how to self-regulate.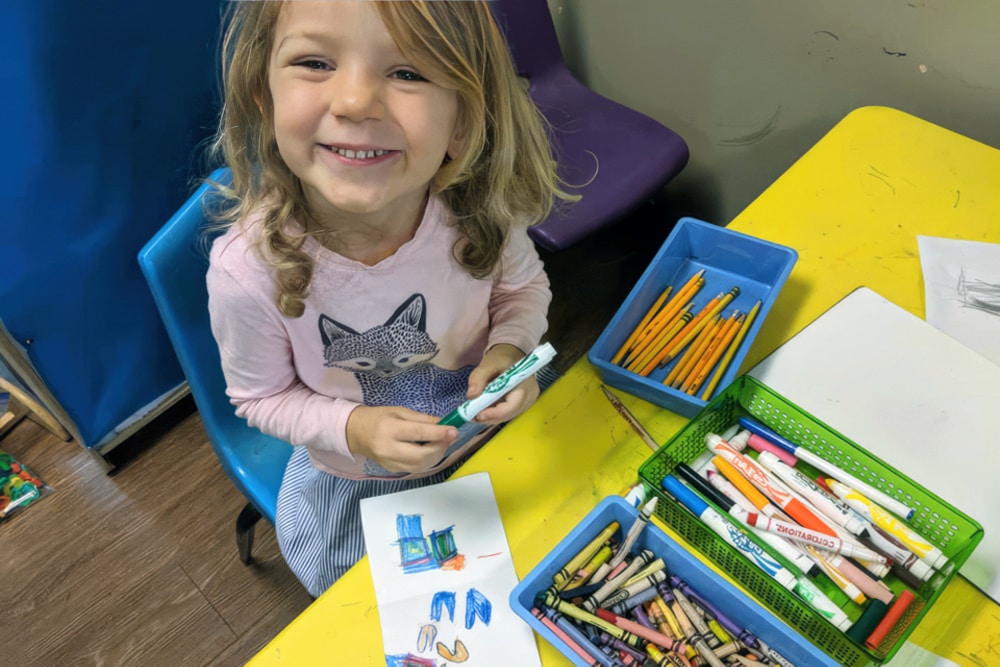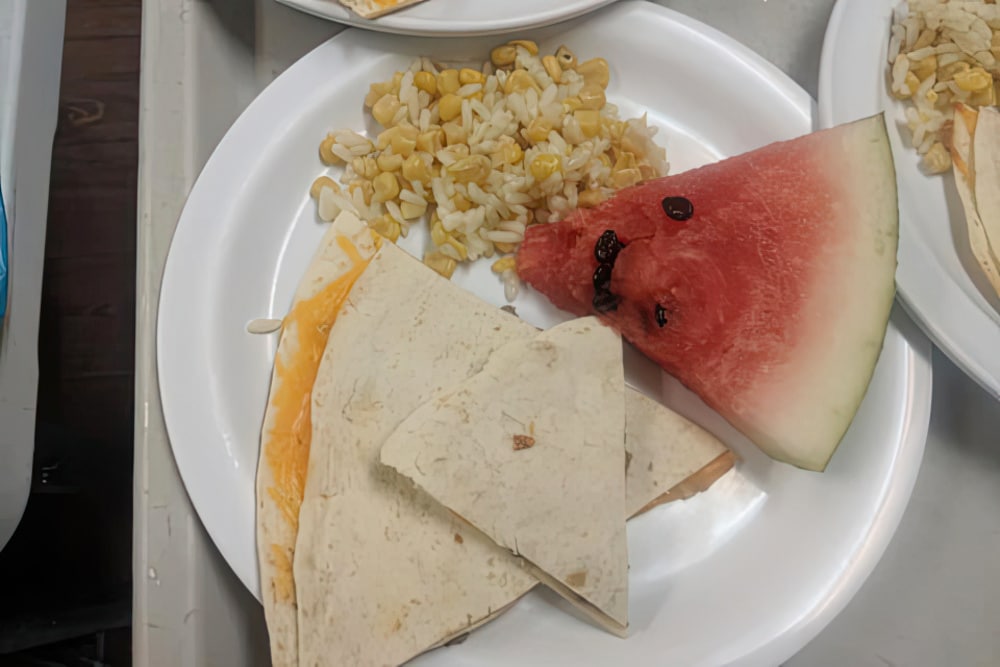 Garden Ingredients Make Your Child's Menu Unique
An in-house chef serves up delicious hot meals with ingredients your child has helped grow! Fresh herbs and vegetables delight your child when they recognize their handiwork on their plate. They learn the value of healthy eating habits now.
Music, Gymnastics, Yoga, & Spanish Lessons Included
Enrichment activities like yoga teach focus and coordination, and music teacher and an on-site piano spur movement, and spark joy! Every child deserves a chance to enhance their learning, which is why they learn a second language.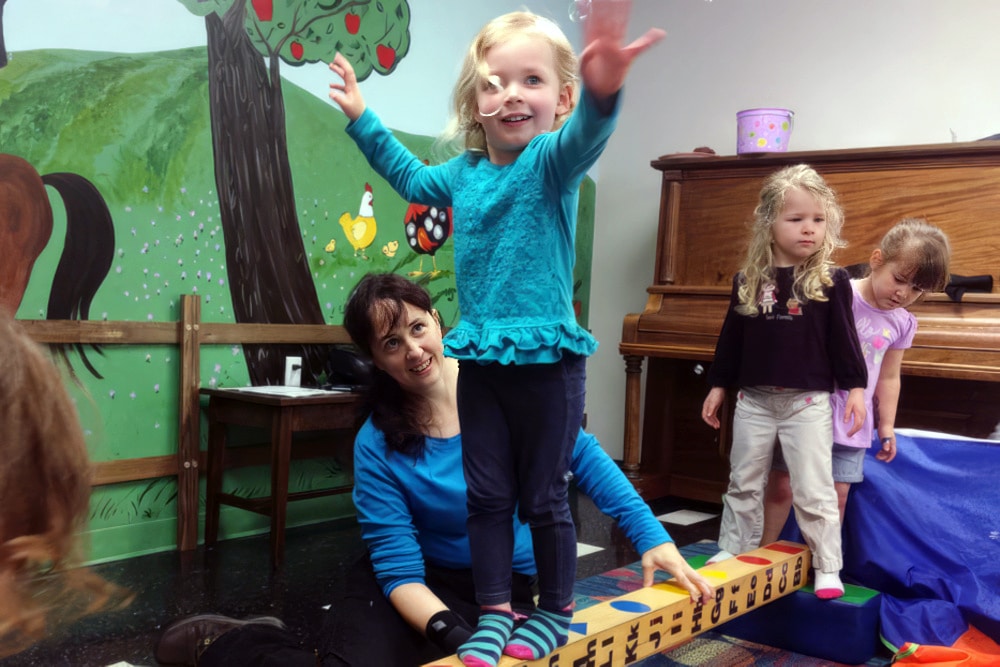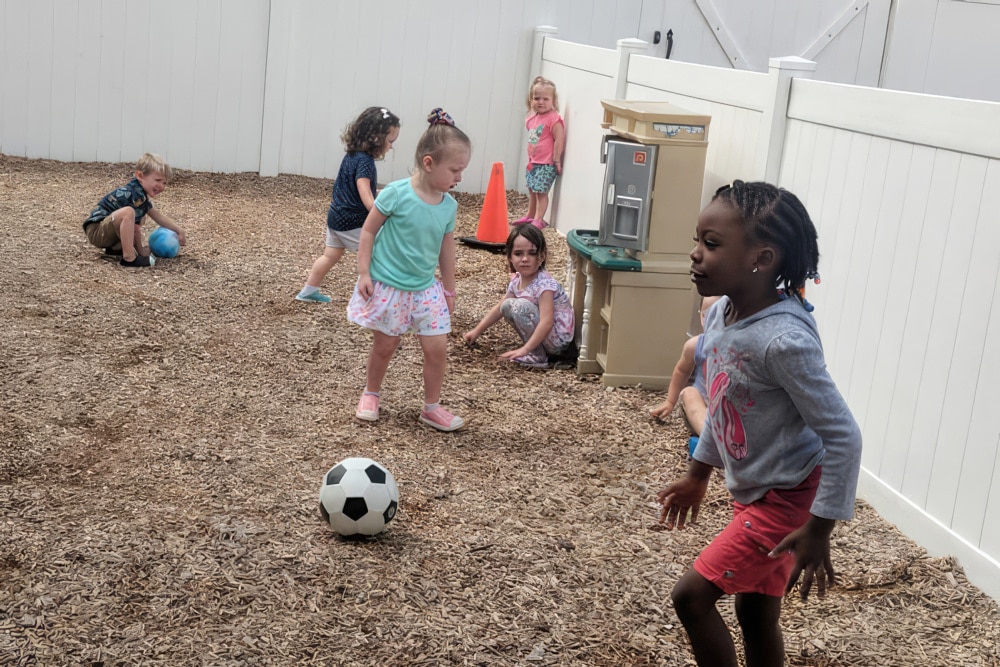 Two Hours Outside Every Day For Hands-On Learning
Your child loves the outdoor playtime they enjoy up to two hours a day, as they swing, crawl, and climb over age-appropriate structures and make friends. Tending to their very own garden brings satisfaction, as they learn first-hand about life cycles and how to care for nature.
Our State Accreditations Ensure Top-Quality Care
The MSDE Accreditation and certification as an Excel Quality Provider guarantees that programs meet rigorous benchmarks. We have proudly earned the state's stamp of approval when it comes to delivering top-quality education.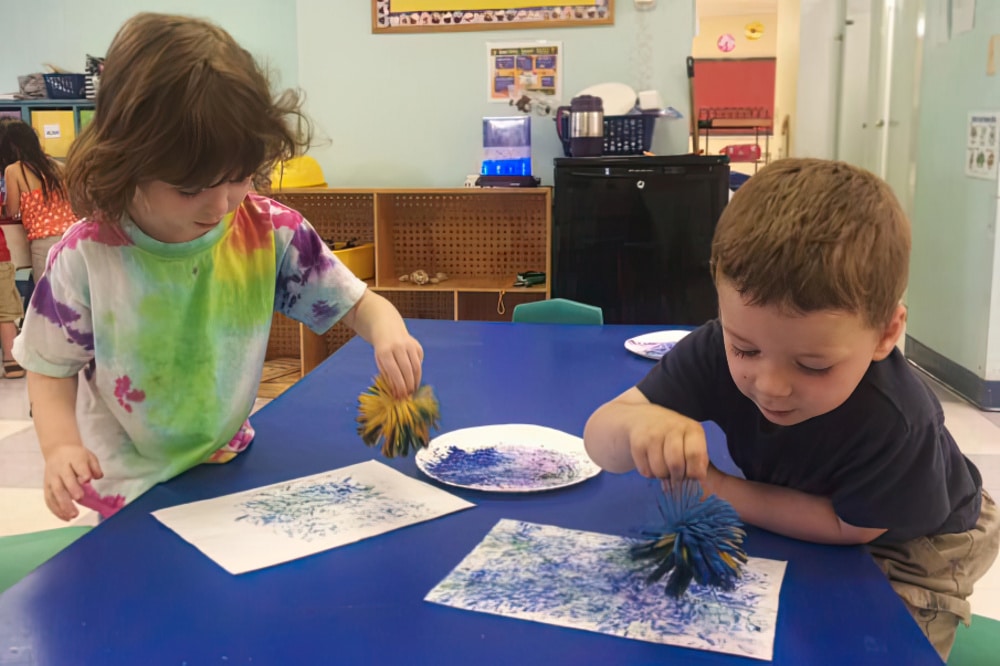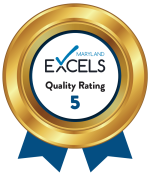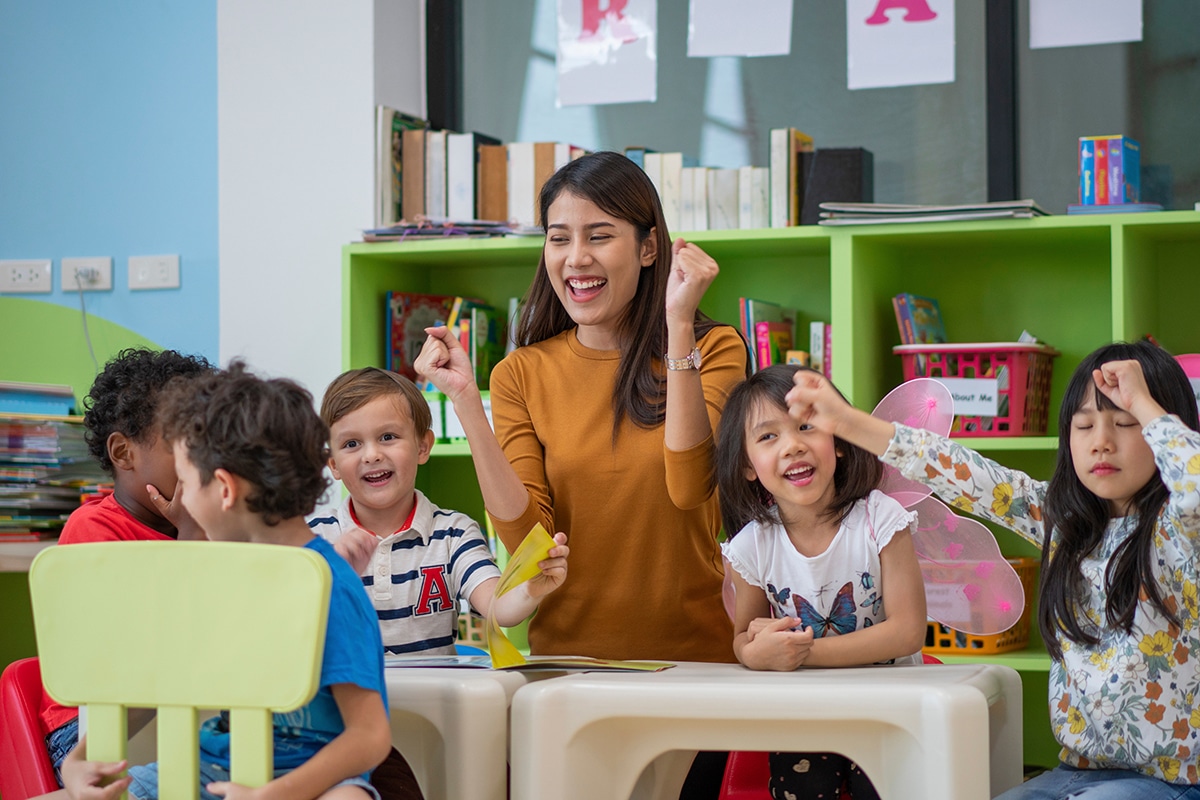 Educated Teachers That Are Passionate About What They Do
Teachers have Associate's or Bachelor's degrees, CDAs, or State Certification and are all state-credentialed. With each of them having years of experience teaching students of all ages, you can rest assured that your child is in caring and qualified hands.
Safety & Cleanliness To Guard Your Child's Health
Tall privacy fences and security cameras put parents at ease, knowing that we've taken the precautions to safeguard your child. Our staff keeps your child's tools, toys, and spaces disinfected, preventing the spread of icky germs and bacteria!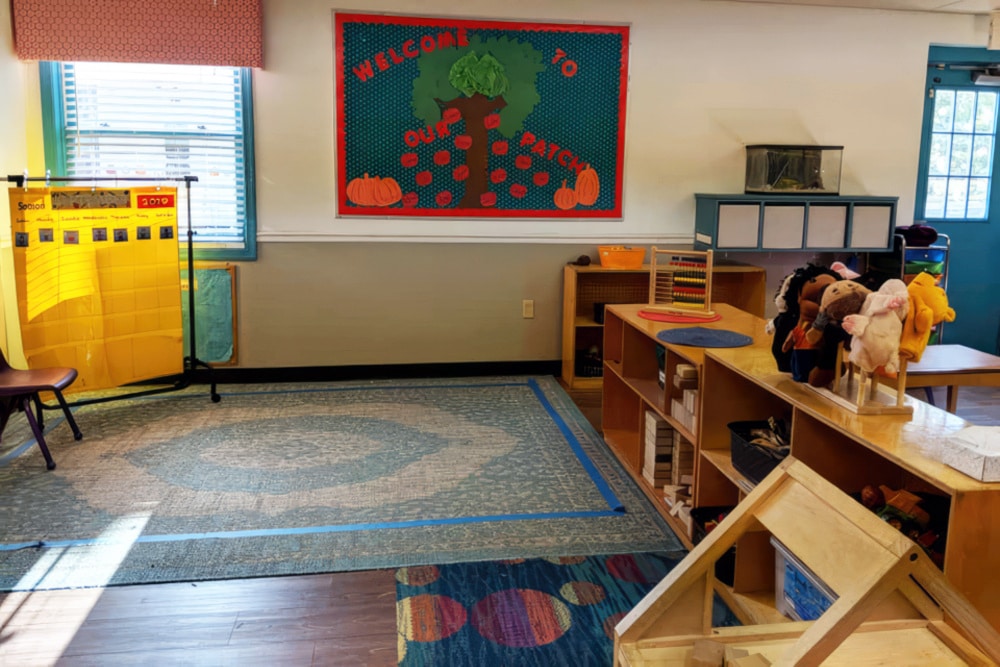 Parents Are Buzzing About Us!
watch your child thrive with
a love of nature
And Respect For Others!