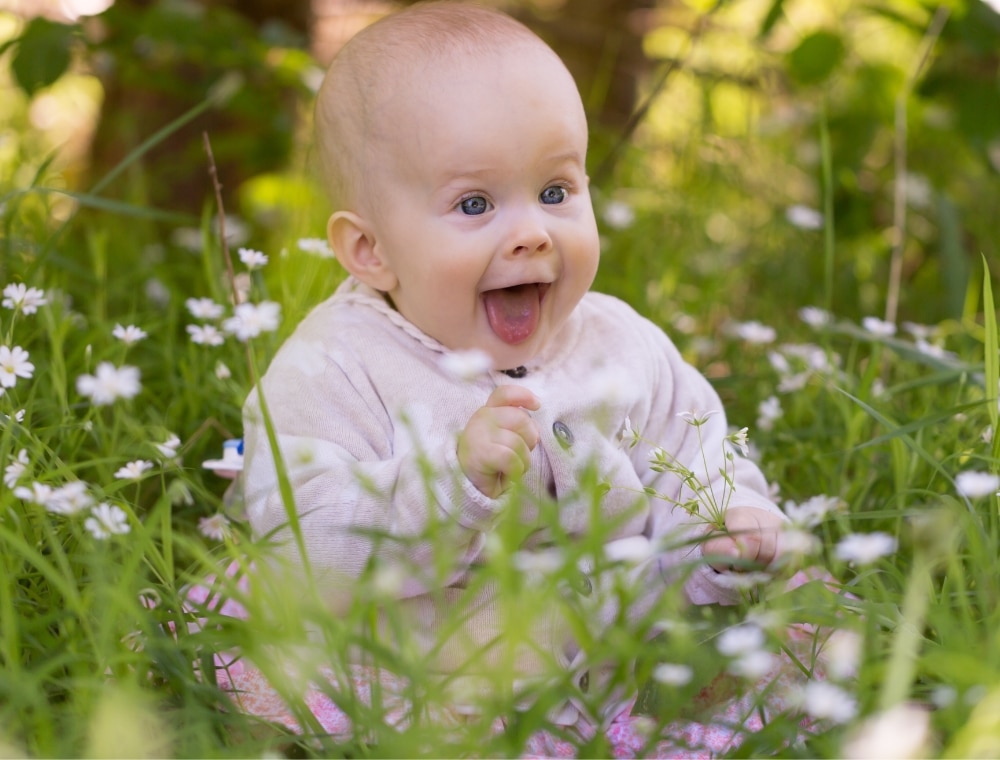 With Outdoor Time, Stimulating
Play, & Loving Care
Infants | 8 Weeks To 18 Months | Serving Frederick, MD
sensory exploration, cognitive Development, & nature connection
Exposure to sunlight aids in the production of Vitamin D, which promotes healthy growth and development. Fresh air and natural surroundings also help regulate sleep patterns and enhance mood. Outdoor learning provides numerous benefits for infants' physical and emotional well-being.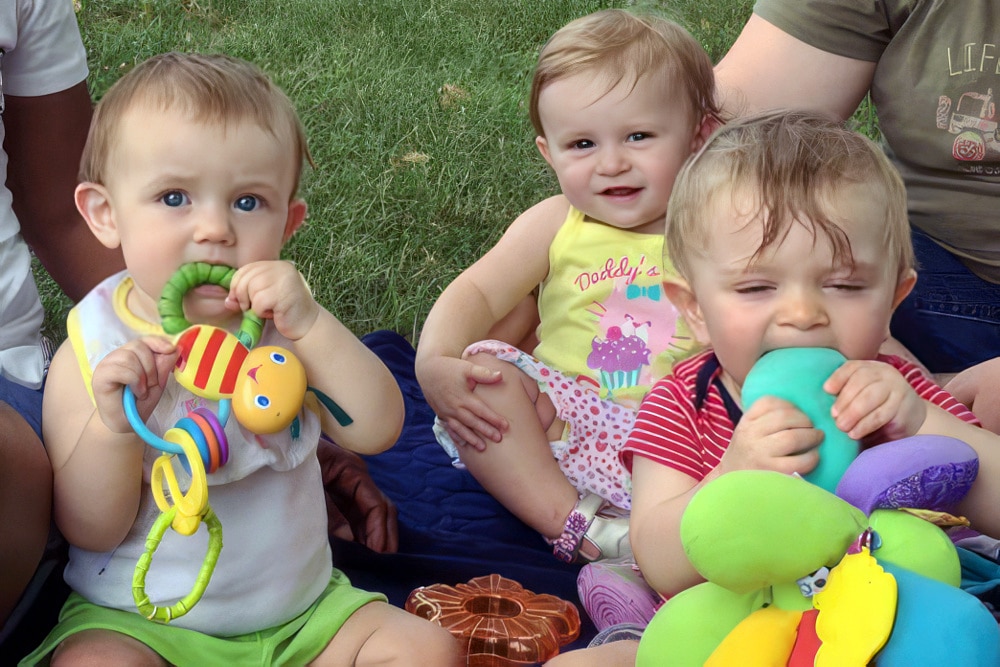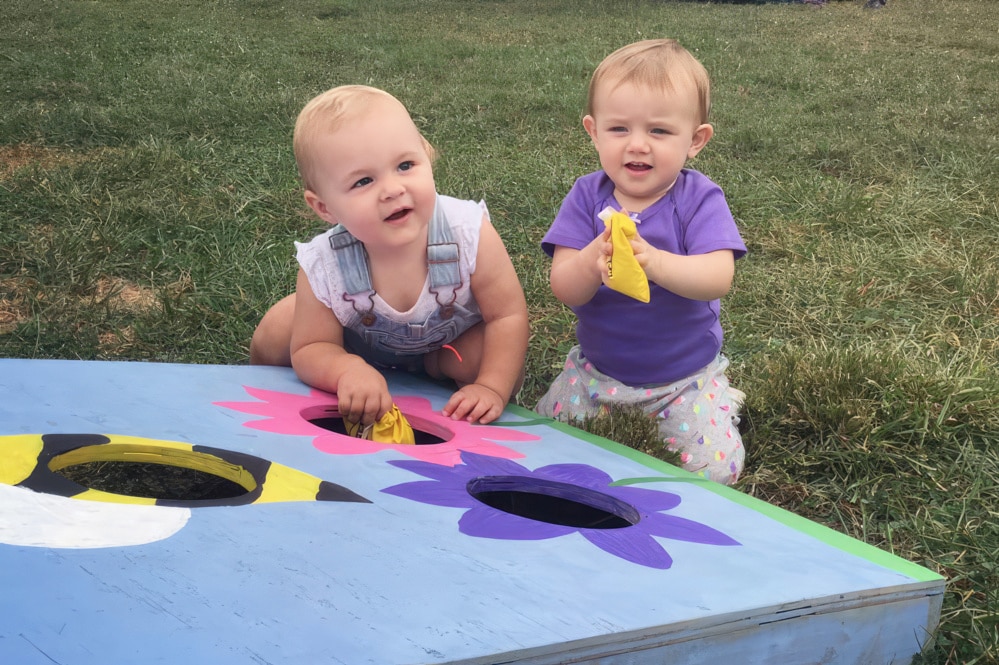 Up To 2 Hours Spent Outside Every day
Your baby gets up to two hours of outdoor time daily and enjoys nature walks in our pedestrian-friendly neighborhood. Our spacious play area has gardens and lots of greenery, introducing your child to new flora and fauna as they enjoy the fresh air and sunshine.
Developing The Mind Through Sensorial Play
Our teachers encourage your little one's natural interest in the world. They enjoy sensorial play using various textures, objects, movements and sounds to stimulate their cognitive development. Rocking, stories, rhymes, art activities, and shadow puppets engage and delight.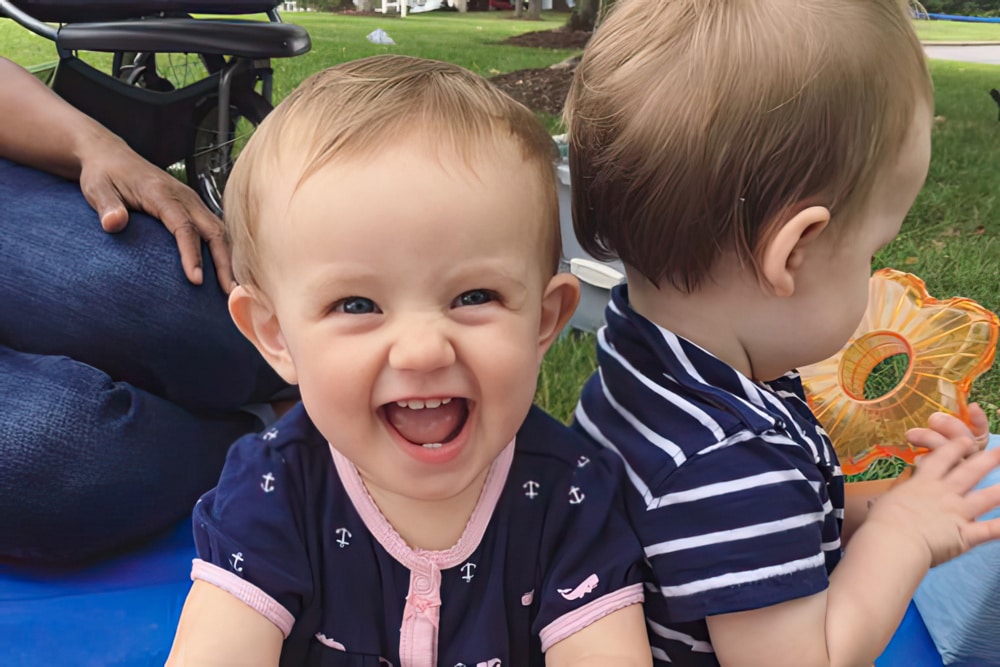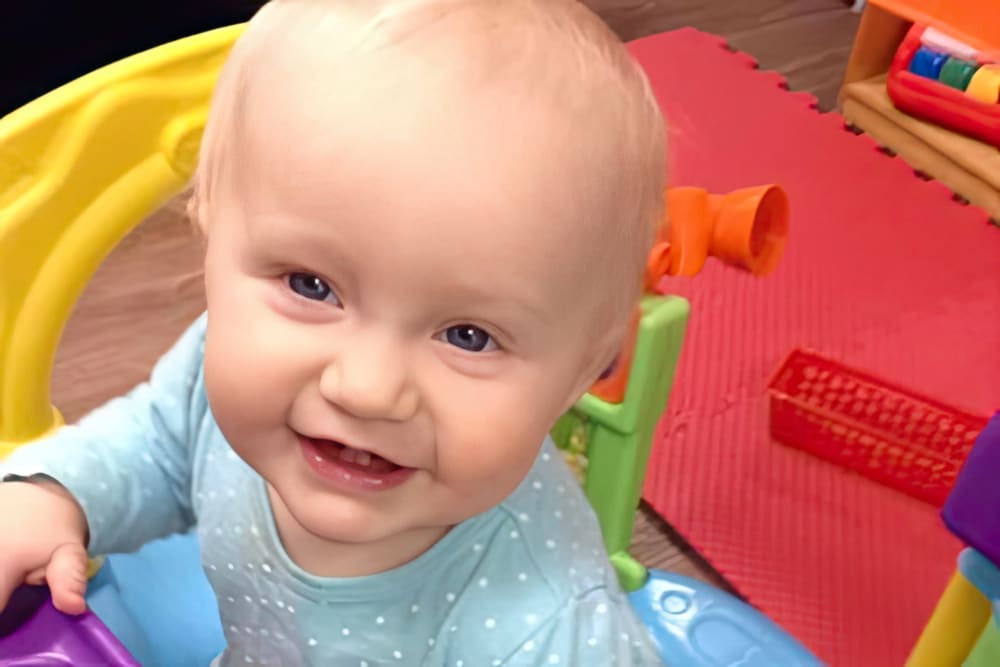 Physical Activity Supports Your Baby's Growing Muscles
Our classroom is equipped with age-appropriate activities to keep your child active. Under the close watch of caring teachers, they'll enjoy soft play climbing activities that challenge their growing muscles, all while learning about their bodies.
Baby Sign Language & Music For Self-Expression
Music and rhyming songs help your little one grasp language, while a dedicated music teacher creates live music on an on-site piano. Baby sign language empowers your baby with a new channel to express themselves, even before they're able to form words.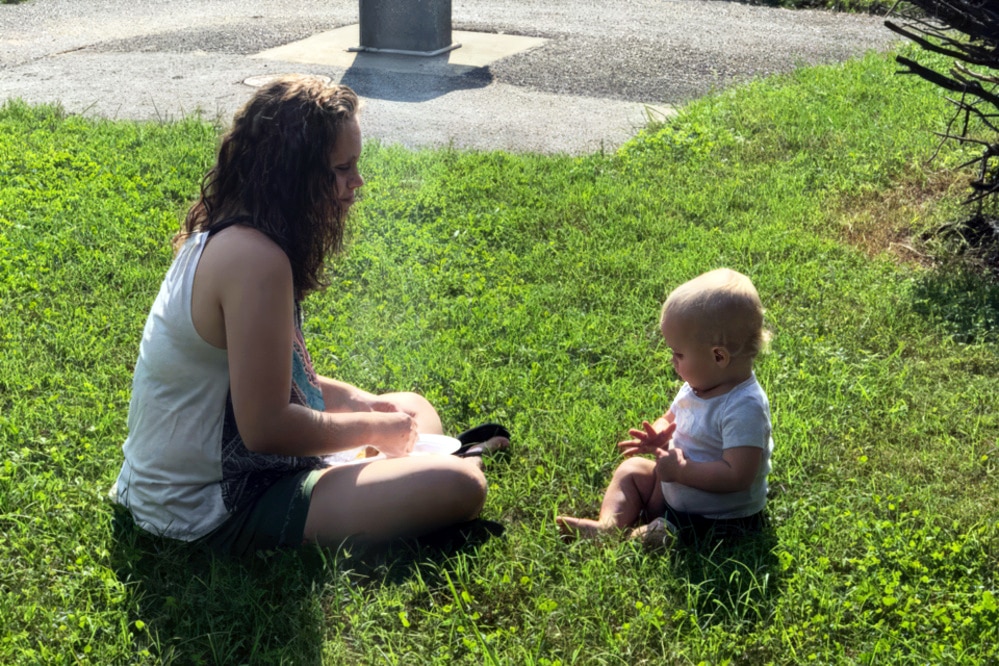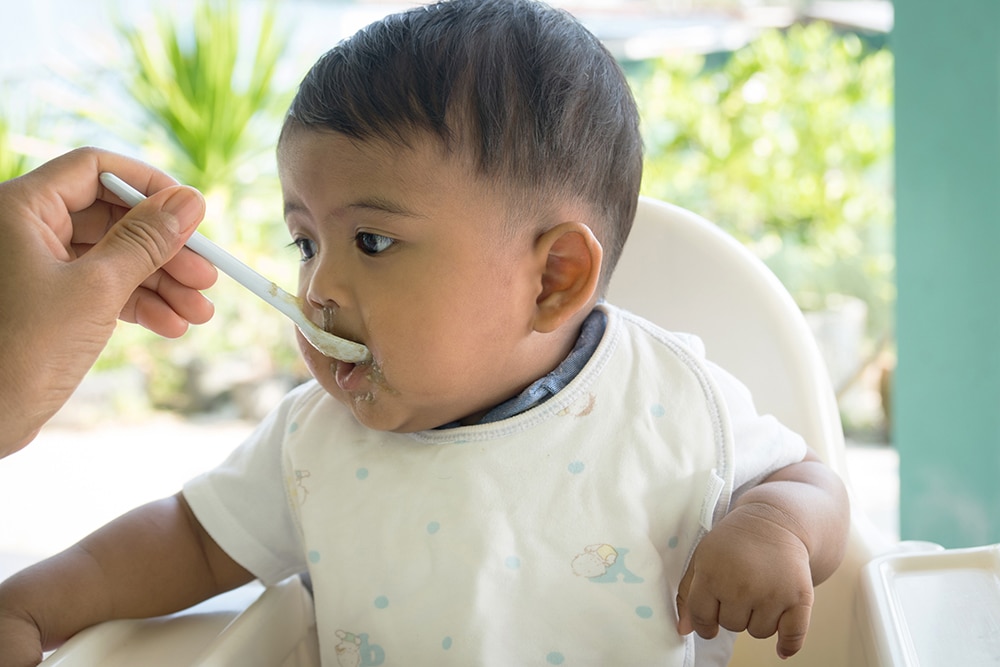 On-Site Chef Prepares Meals With Fresh Garden Ingredients
When your child is 18 months, attentive teachers guide your child's transition to solid foods while adhering to a regular feeding schedule. An on-site chef prepares healthy, delicious meals filled with fresh, nutritious ingredients from our garden.
Founded By Family & Run With Genuine Love
Our caring, attentive teachers treat your child like one of their own. Founded by a mom of 5, Cindi Webb, our team is dedicated to your family's unique needs. We promise to deliver the warmth that your baby feels, and you can appreciate it.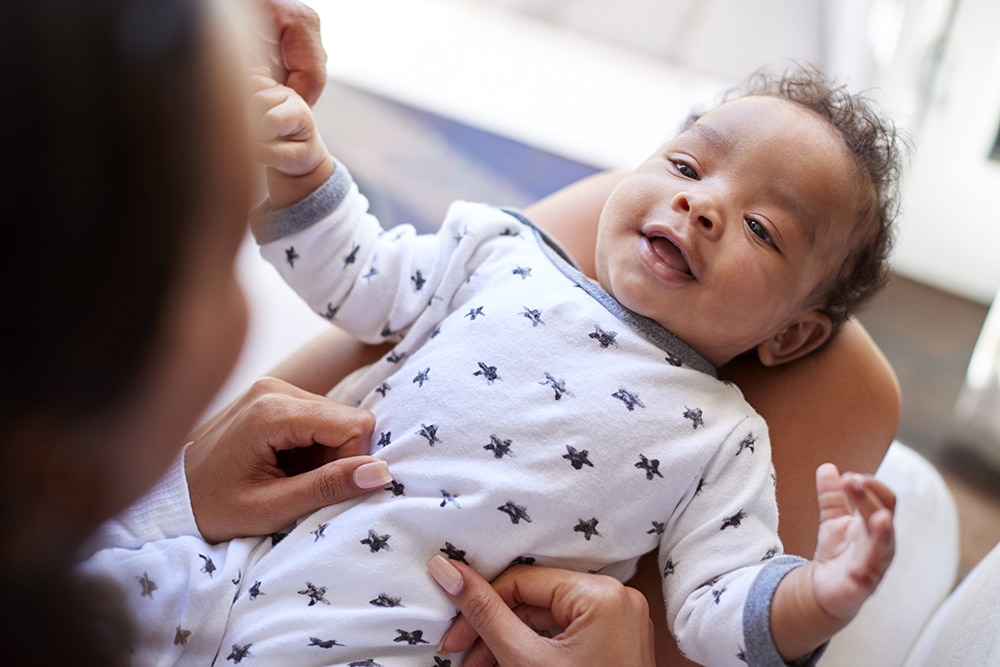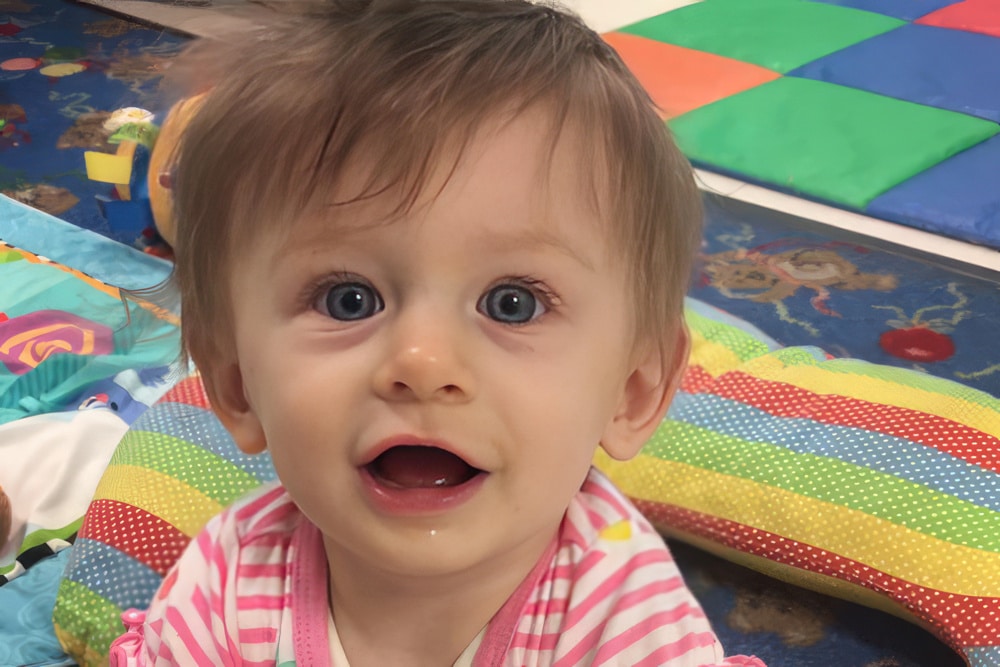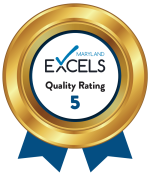 Dependable, Quality Care Recognized For Excellence
We're MSDE Accredited and an Excel Quality Provider, proving we deliver dependable, quality care in a safe environment. Qualified teachers and a unique curriculum ensure that your child is receiving rich learning experiences.
Experienced Teachers Provide High Calibre Care
Our caretakers boast more than 15 years of experience in the field and are state-credentialed. That means they meet the designated requirements for annual professional development, so you can rest assured that your baby is in the best hands.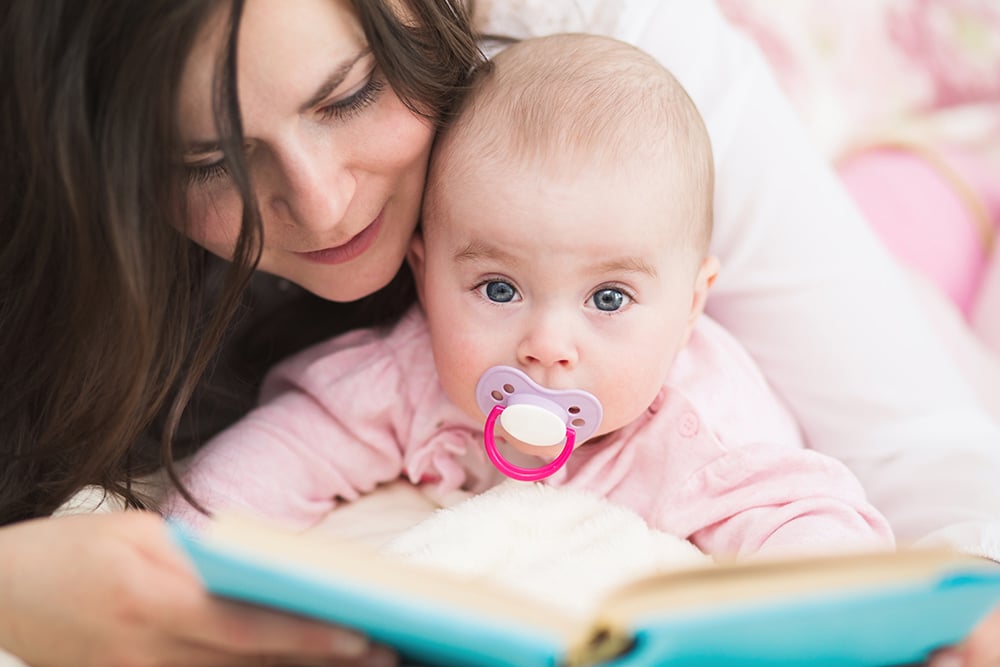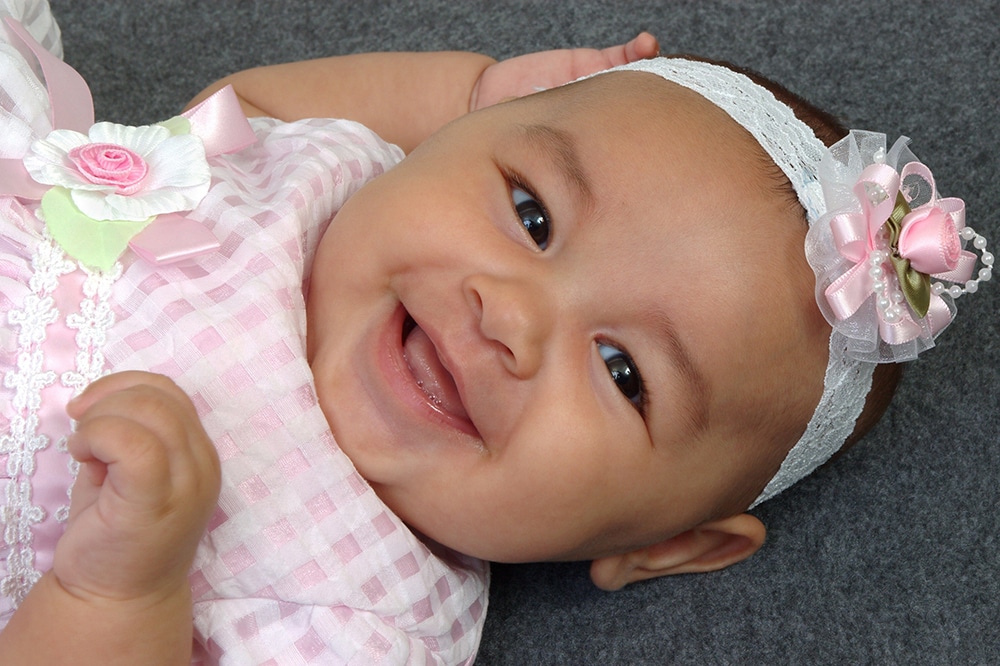 Safety & Cleanliness Keep Your Baby Healthy
Security cameras, fenced-in perimeters that shield visibility, and attentive teachers are always near to keep your little one safe. An on-site cleaning crew is dedicated to sanitizing your baby's space top to bottom, preventing the spread of germs and bacteria.

Parents Are Buzzing About Us!
watch your child thrive with
a love of nature
And Respect For Others!